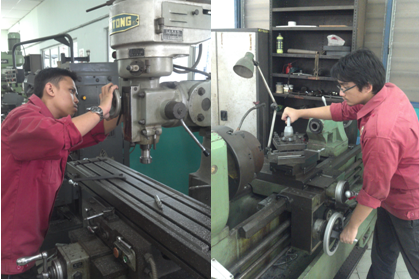 Zecttron Sdn. Bhd Industrial Training Programme is a dynamic platform designed to provide students from all disciplines to experience and understand real life situations in industrial organizations and their related environments and accelerating the learning process of how student's knowledge could be used in a realistic way.
REQUIREMENTS:
·         Local or non-local
·         Performing the industrial training for a minimum duration of three (3) months and maximum of five (5) months.
·         Obtain B class license
·         Submission of the following documents :
a)      Curriculum Vitae (attached with photo)
b)      Copy of the latest results transcript
c)       Copy of your Industrial Training University/College/Institute Letter
Submit the following documents to This email address is being protected from spambots. You need JavaScript enabled to view it. or This email address is being protected from spambots. You need JavaScript enabled to view it.
TERMS AND CONDITIONS:
·         Application must be reach by at least three (3) months prior to programme commencement
·         Should you not receive any reply from us within two (2) months, please consider your application to be unsuccessful
·         Acceptance or declination of offer must be notified within five (5) working days
·         Only online/fax applications will be entertained. Postal/courier applications are deemed as incomplete
Should you require any further details, please let us know by sending your email at This email address is being protected from spambots. You need JavaScript enabled to view it.