The next industrial age is upon us. Automation and digitalization are fast changing the world as we know it.
The use of new technologies will reshape the future of employment as robots will eliminate the need for manpower in repetitive  jobs, enhance productivity and ultimately help sluggish economies. But where does that leave human resources?
Embrace yourself for the new changes! Find out more about this by joining our IR.40 Workshop.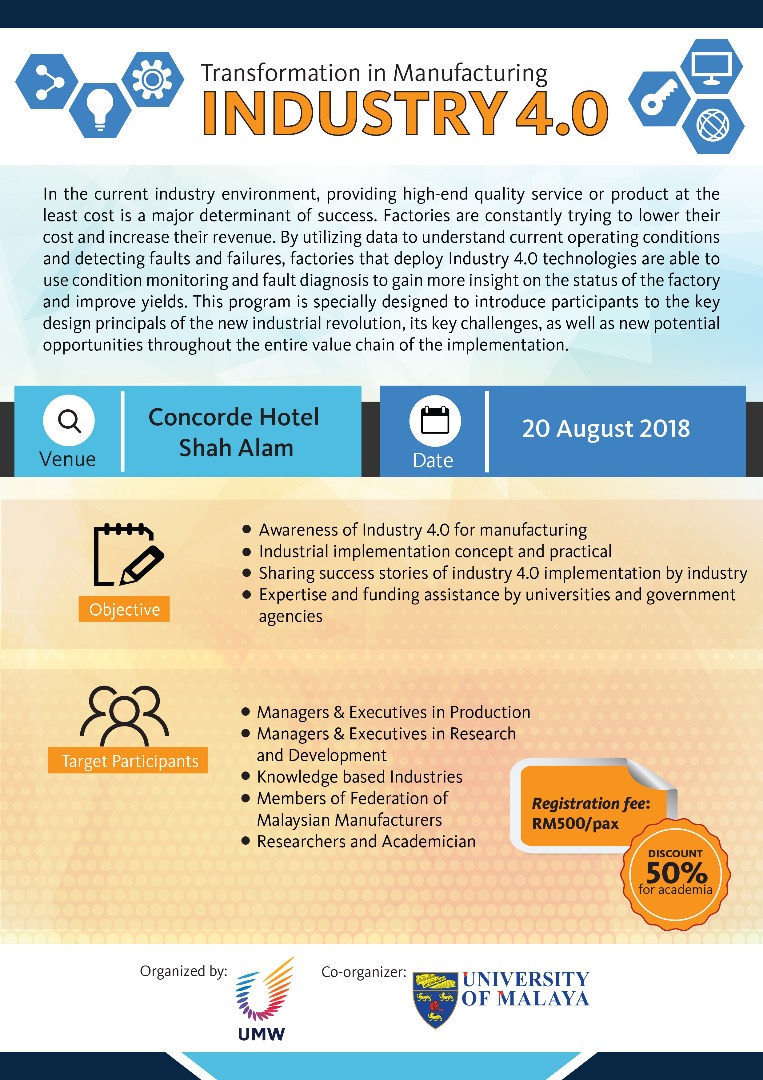 For further info regarding this workshop, kindly contact 017-38177660 (Mr. Amir Farhan). Grab this opportunities. Seats are limited !